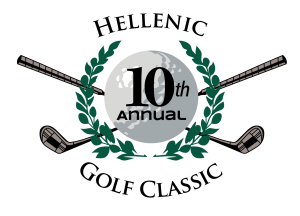 10th Annual Hellenic Golf Classic
FRIDAY
September 27, 2019
Lincoln Hills Golf Club
Lincoln, California
It is with great pride that the Hellenic Golf Classic announces the TENTH year of our tournament, "Greece on the Green"! The committee is so thankful to all of those who have supported the tournament the past nine years and have made it an exciting and energizing day for all those who have attended.
This year's Hellenic Golf Classic will take place on September 27 at the gorgeous Lincoln Hills Golf Club in Lincoln, California. A day full of fun has been planned, starting at 8:00 with a continental breakfast and open driving range. The tournament has a 10 am Shot-Gun start, is a scramble format, and is followed by a BBQ at 3:30 pm and awards. Greek appetizers and beverages will be offered throughout the course to keep players hydrated and happy – OPA!
As in previous years, we hope to have your help to make this tournament a great experience for our golfers, as well as a profitable philanthropy for our church. All proceeds benefit The Build, with a portion being donated to the Make-A-Wish Foundation (Northeastern & Central California and Northern Nevada Chapter).
How to get involved:
1) Sign up to be a sponsor! We offer sponsorship opportunities for all levels of commitment and welcome any contribution.
2) Come and golf! Grab 3 of your friends and put together a foursome. The cost to register (per golfer) is $175 which includes; green fees, cart, driving range, food on the course, BBQ, and a special 10th annual commemorative gift. Reserve your team using this link.
3) Spread the word! Share the event with your family, friends, co-workers, and on social media – all are welcome to participate!
4) Join our committee! The tournament isn't possible without the help of many volunteers, especially the day of. Please contact Vivian Vail (vivan.vail@yahoo.com) if you'd like to be involved.
Thank you!
Hellenic Golf Classic Committee
Cause
Proceeds benefit The Build, the Annunciation Hellenic Center, as well as a portion benefiting the Make-A-Wish® foundation (The Northeastern & Central California and Northern Nevada Chapter). The Make-A-Wish® foundation creates life changing wishes for children with critical illnesses and are on a quest to bring every eligible local child's wish to life. Research has shown that a wish is an integral part of a child's treatment journey.
Committee
Vivian Vail | Pat Kallergis | Gus Galaxidas | Maria Higdon | Stephanie Hineline | Pantelis Kallergis | Carl Kuhn | Trisha Kuhn | Effie Theodor | Katina Vail