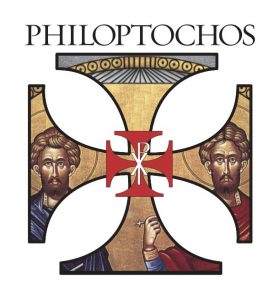 Annunciation Philoptochos Society
2019 Executive Board
| | |
| --- | --- |
| President: | Helen Nickolson |
| 1st Vice President: | Rula Manikas |
| 2nd Vice President: | Nicolette Madrid |
| Corresponding Secretary: | Alexis Genung |
| Recording Secretary: | Ivi Crawford |
| Treasurer: | Maria Higdon |
| Assistant Treasurer: | Helen Grammatikakis |
| Health & Welfare: | Pearl Thomas |
| Advisor: | Elaine Wright |
Board Members
Ivi Crawford, Kathy Dokimos, Alexis Genung, Suanna Gurovich, Maria Higdon, Despina Kiriakes, Nicolette Madrid, Julie Mamalis, Rula Manikas, Sylvia Maritsas, Helen Nicholson, Bessie Papailias, Presbytera Barbara Retelas, Carol Rotas, Althea Tatarakis, Effie Theodor, Pearl Thomas, Vivian Vail, Faye Vallas, Donna Wagner, Elaine Wright
Mission Statement
To aid the poor, the destitute, the hungry, the aged, the sick, the unemployed, the orphaned, the imprisoned, the widowed, the handicapped, the victim of disasters and to offer assistance to anyone who may need the help of the Church through fund raising efforts. To promote the charitable, benevolent, and philanthropic purposes of the Greek Orthodox Church, through instructional programs, presentations, lectures seminars and other educational resources.  To preserve and perpetuate Orthodox Christian concepts and the Orthodox Christian Family, and through them, to promote the Greek Orthodox Faith and traditions, in accordance with its doctrines, canons, discipline, divine worship, usages and customs.
History
In 1931, the late Patriarch Athenagoras I, serving as Archbishop of North and South America, established the Philoptochos Society. The Society was named the official philanthropic organization for our Church in the Western Hemisphere and Sts. Kosmas and Damian were selected as their patron saints. Sts. Kosmas and Damian were brothers who lived in the early years of the Church. They dedicated their lives to providing medical services to people and as they would not accept payment, they were named the "Unmercenaries."
Philoptochos is the largest women's Christian Philanthropic Organization in America. The name Philoptochos literally means "friend of the poor." Philoptochos has now completed 70 years of providing a ministry that serves the philanthropic, humanitarian, and Christian mission of our Church. For more information visit www.philoptochos.org on the internet.
Known as "the right hand" of the Church, we are dedicated to serving the Annunciation Community as well as the Greater Sacramento area. Every woman of the Greek Orthodox faith, 18 years of age and older, should regard membership both as a duty and a privilege. Non-Orthodox women married to an Orthodox are welcome to join as Associate Members.
Philoptochos fundraising activities are for the purpose of supporting local and national charities or for providing assistance to parish projects.
Our Philoptochos chapter was founded in 1939.  Annunciation Philoptochos is currently 145 members strong. We are dedicated, ladies and gentlemen always there to help when needed.  It is a privilege and an honor to be a member of Philoptochos. We sincerely thank the Annunciation community for all their support and help through the years.  May God bless us and always guide us to do His work.
Charities supported by Annunciation Philoptochos

NATIONAL
Social Services, Cardiac Fund, St. Photios Shrine, Hellenic College/Holy Cross, Cancer Fund, St. Basil Academy, Sisterhood of St. Basil Academy, IOCC, Support a Mission Priest, Ecumenical Patriarchate, Presvytera's Benevolent Fund, Autism Fund, Orthodox Christian Mission, Founders Fund, Orthodox Christian Fellowship, Hellenic Scholarship Fund, Retired Clergy Benevolence Fund
DIOCESE
Student Aid Endowment Fund, Kids 'N' Cancer, Emergency Relief Fund, St. Nicholas Ranch (upkeep), Women's Health and Wellness

LOCAL
Mustard Seed School, WIND Youth Center, Wellspring Women's Center, WEAVE, American Red Cross, Bishop Gallegos Maternity Home, Sacramento Food Bank, Salvation Army, Loaves & Fishes, Women's Empowerment, John Sloat Elementary School
Past Presidents
Kyriakoula Fantages - 1st President, Kanella Kontos, Esther Poulos, Alexandra Ganas, Tasia Kotsovolos, Vasiliki Manolis, Mary Captain, Annette Theordoratos, Perso Givas, Katina Kovell, Dorothy Danadias Pappangelis, Haricilia Frangos, Carolyn Liviakis, Sophia Evrigenis, Bessie Pathos, Dena Kuchulis, Emily Vrattos, Lucille Vlahos, Helen Rotas, Kay Georgallis, Vernie Englis, Presbytera Ellie Dogias, Mary Ellen Kassotakis, Bessie Papailias, Sylvia Salidas, Terre Terzakis, Donna Wagner, Helen Grammatikakis, Elaine Wright, Christine Dariotis, Elaine Wright, Helen Nickolson - current president.
Philoptochos Services
Vasilopita
Palm Sunday
Lenten Retreat
Wine & Roses: Wine Tasting Event
Christmas Around the World
Coffee Hour
Social Services Home Bound (Christmas and Easter Baskets)