Orthodox Education for Today's Church
The purpose of Sunday School is to teach our children how to live their Orthodox faith. By teaching them about the life of Christ, we give them the foundation to live Christian lives, to go out into the world and share their faith and do good works. Our Sunday School also does a number of charitable works. The Sunday School offers a nursery and classes from pre-school through high school.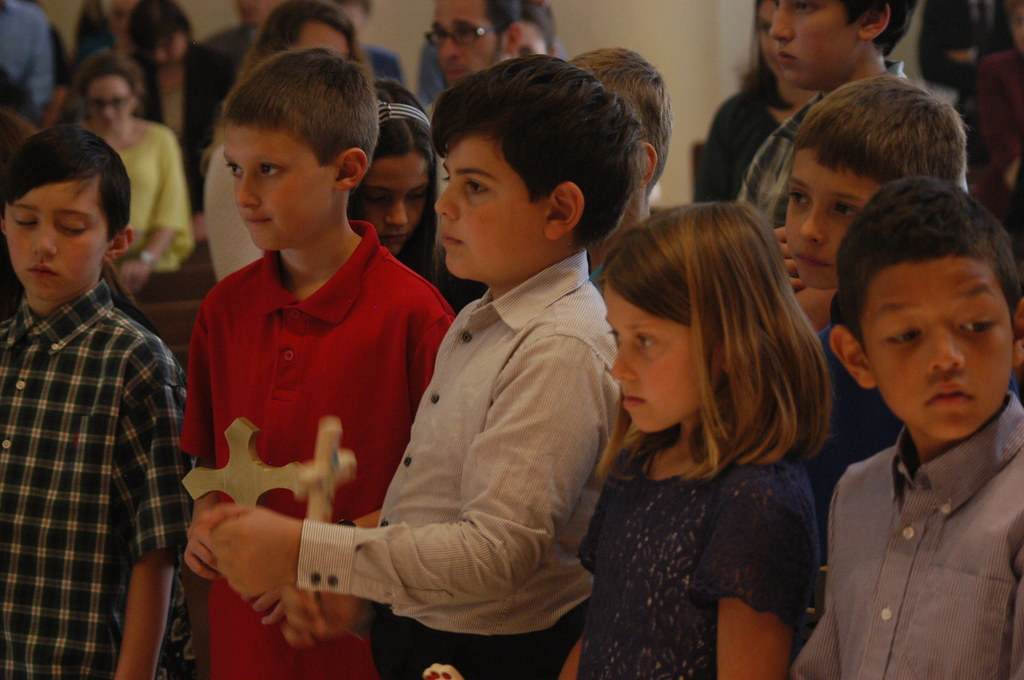 CALLING ALL VOLUNTEERS!!!
Let us know if you can help with any of the following:  fundraising, youth service projects, Blessings in a backpack coordinator, Coffee Hour hosting coordinator or being a room parent for your child's class.  We also need help tracking Diakonia hours and helping our youth during Coffee Hour shifts.  Many hands make light work!  Contact Despina Demas via e-mail DemasDespina@outlook.com  THANK YOU!
Religious Education Resources
A Message from Annunciation Sunday Church School 2020-2021
Sunday School begins with the Divine Liturgy! Instruction begins on Sunday, September 13th
All children and families are encouraged to attend the Divine Liturgy
Virtual Sunday School for 1st through 12th Grades
Sunday School begins with the Divine Liturgy at 9:00 a.m. in our beautiful Plateia/Courtyard
We ask our families to sit together in the assigned, socially distant areas in our Plateia/Courtyard for the Divine Liturgy
Following the Divine Liturgy, families will have time to go home, rest, and eat brunch
Classes for our students in 1st through 12th grade will begin at 2:00 pm till approximately 2:45
Google Meet links will be sent via parish communications
If you have not registered your child(ren), registration forms will be available online and with teachers
Virtual Projects and Programs
We have ideas to engage and interact as a parish family, even with the COVID-19 precautions in place! More information on these events coming soon!
Virtual Open House
Food Drive (benefiting the Sacramento Food Bank and Family Services)
Run to Feed the Hungry (benefiting the Sacramento Food Bank and Family Services)
Virtual Christmas Pageant
Sundays with no Class
These are the Sundays that generally fall on Holiday weekends or special occasions such as our Food Festival, Sunday after Thanksgiving etc.
Children and parents are still encouraged to attend the Divine Liturgy and worship together as a family.
We will not have class instruction on:
10/4 -Parish Assembly
11/29 – Sunday after Thanksgiving
12/27 – Sunday after Christmas (Christmas Break)